Extra 5% Off On Prepaid Orders
Product Highlights
Healthy Heart
Stronger Bones
Improved Vision
Better Cognition
Improved Blood Circulation
View full details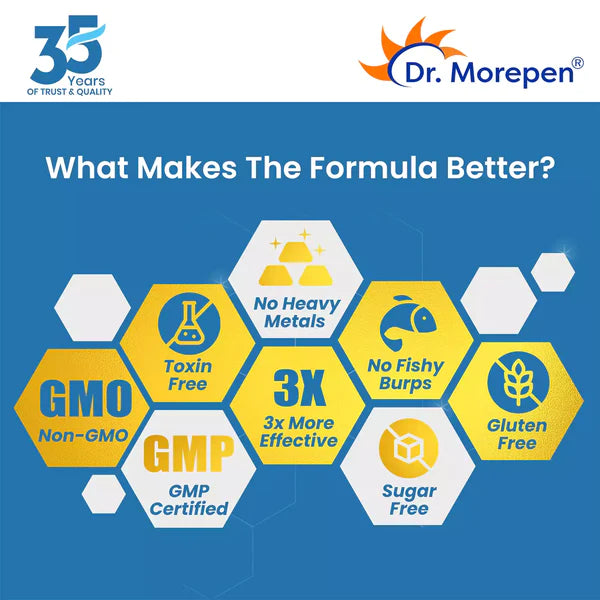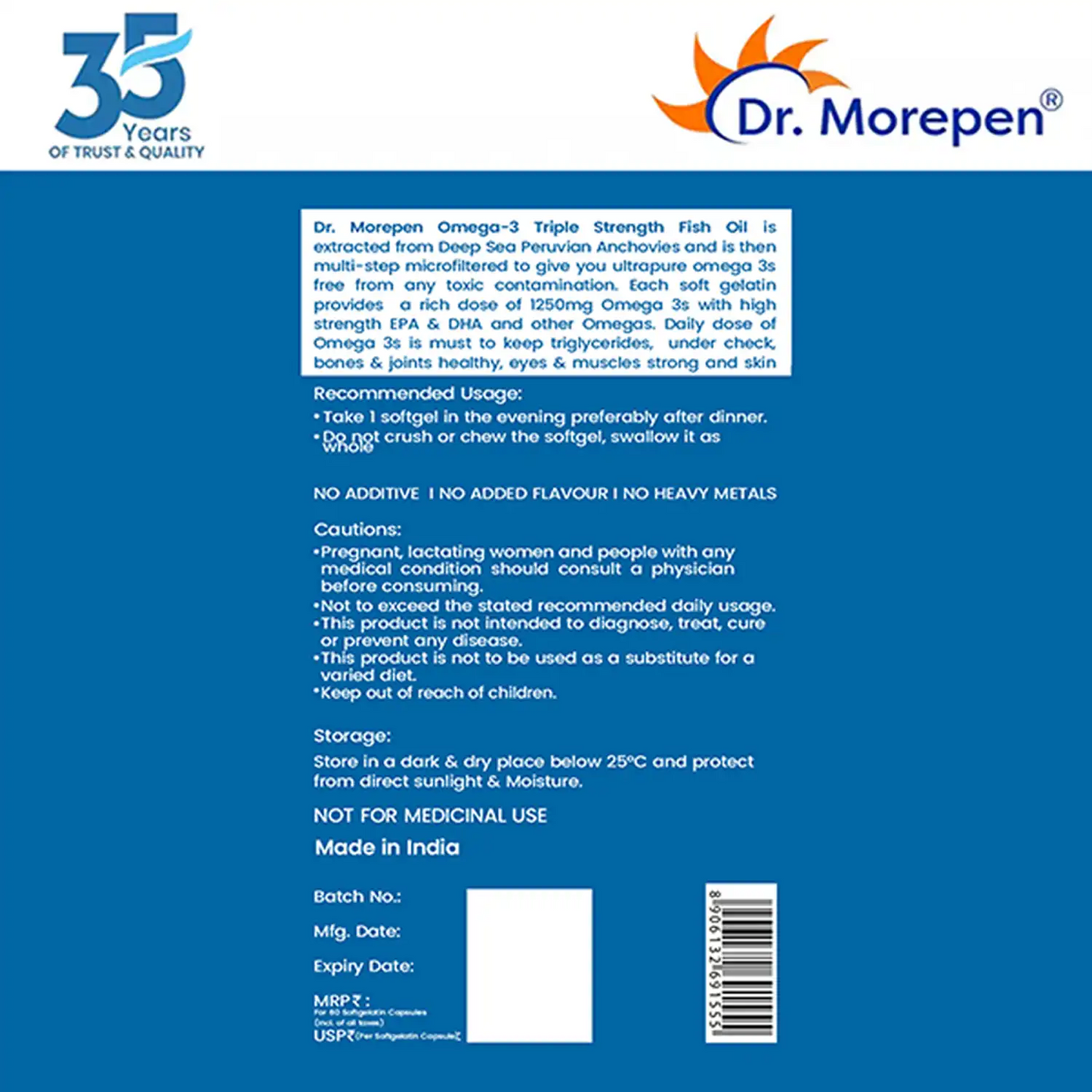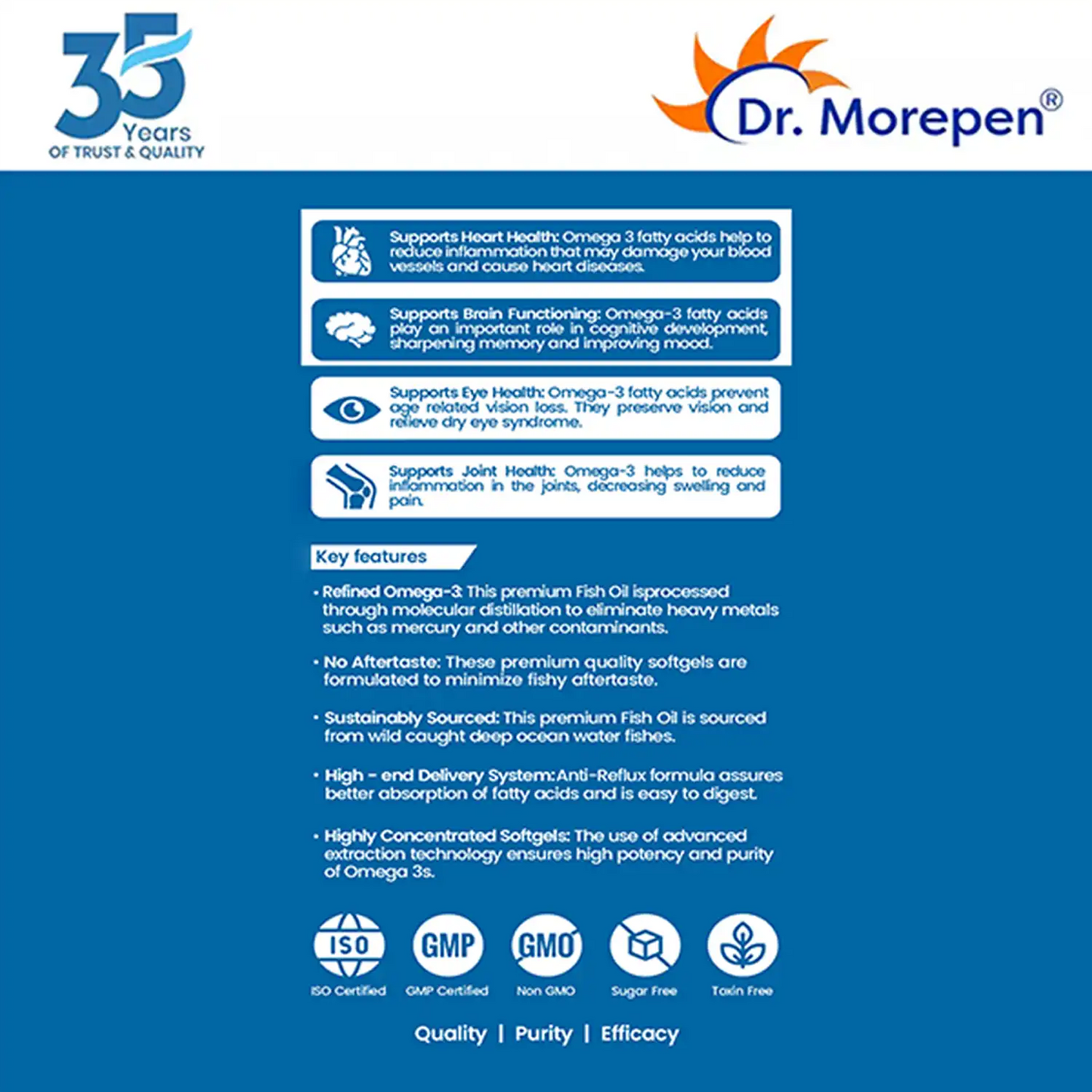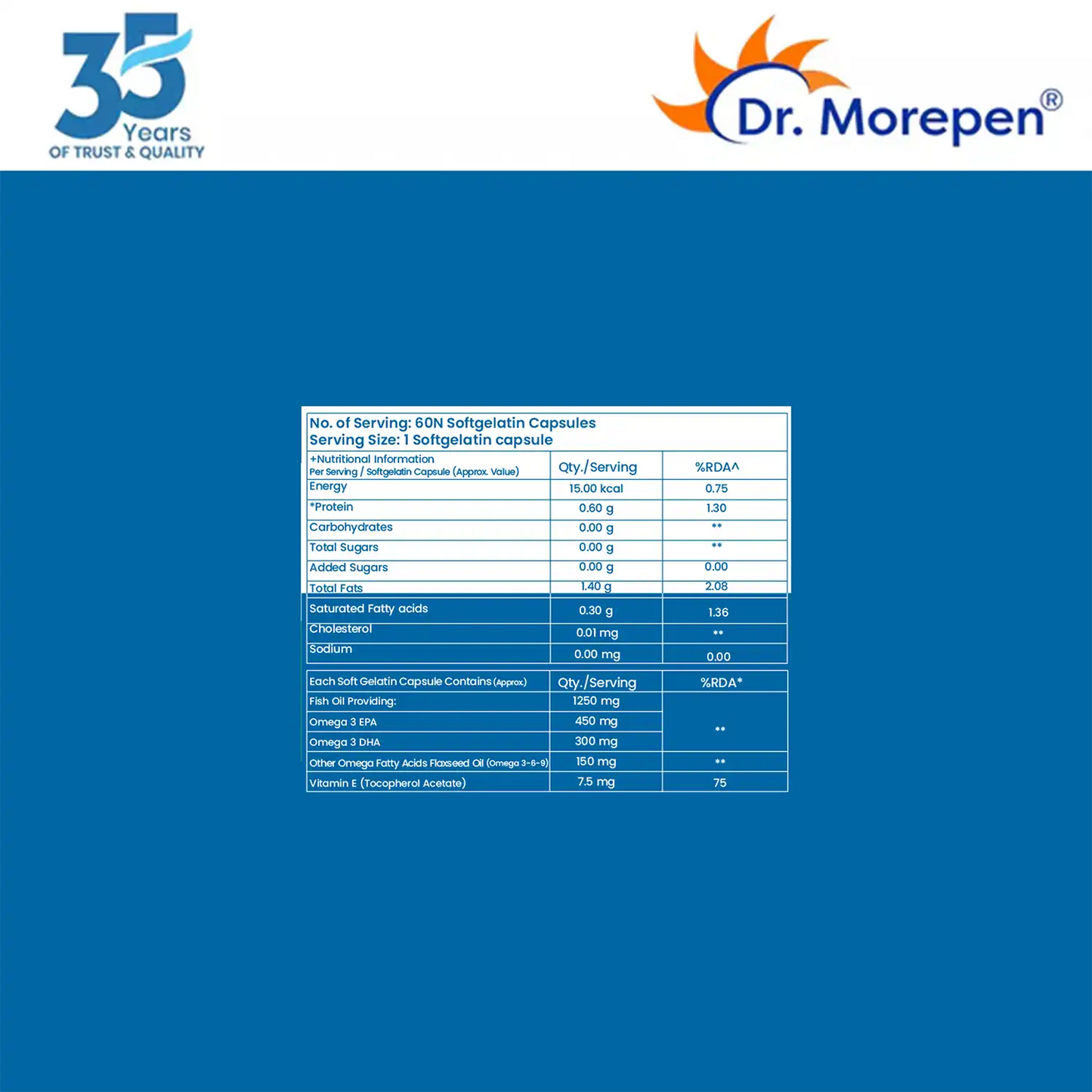 Benefits
Improved Eyesight
Improved Blood Circulation
Improved Heart Health
Better Cognition
Take 1 capsule daily after a meal with a glass of water.
Keep out of reach of children.
Consult a physician before use.
Do not exceed the recommended dose.
Store in a cool, dry place to maintain the freshness & quality of the product
Dr. Morepen is a fully-owned subsidiary of Morepen Laboratories. A legacy of 35 years and continuing, Morepen Laboratories has brought some of the most trusted health products to you, recommended by doctors and accredited by international bodies. As a brand, Dr. Morepen has always preached the mantra "Health in Your Hands; with a pure vision of empowering individuals with solutions to take care of their own health and physical & emotional wellbeing.
About Us
Omega-3 Deep Sea Fish Oil Triple Strength
Omega-3 Deep Sea Fish Oil Triple Strength
For any further query you can reach us at 8527006992 from 9:30 am to 6pm (Monday to Friday)
Thanks
Team Morepen
Nice product should recommend for above 40+ age
Best medicine as suggested by doctor
We appreciate your positive feedback and recommendation for our Dr. Morepen Triple-Strength Omega-3 fish oil supplement. It's a valuable product for those above 40+ age, as it promotes heart health, cognitive function, and bone strength. If you have any questions or need more information, feel free to ask. Thank you for choosing Dr. Morepen for your health needs!
Your feedback is highly valued and deeply appreciated. Thank you sincerely.