Extra 5% Off On Prepaid Orders
Product Highlights
Detoxifies Liver
Enhances Gut Health
Improves Fat Metabolism
Promotes Absorption of Nutrients
Manages Blood-Sugar & BP Levels
View full details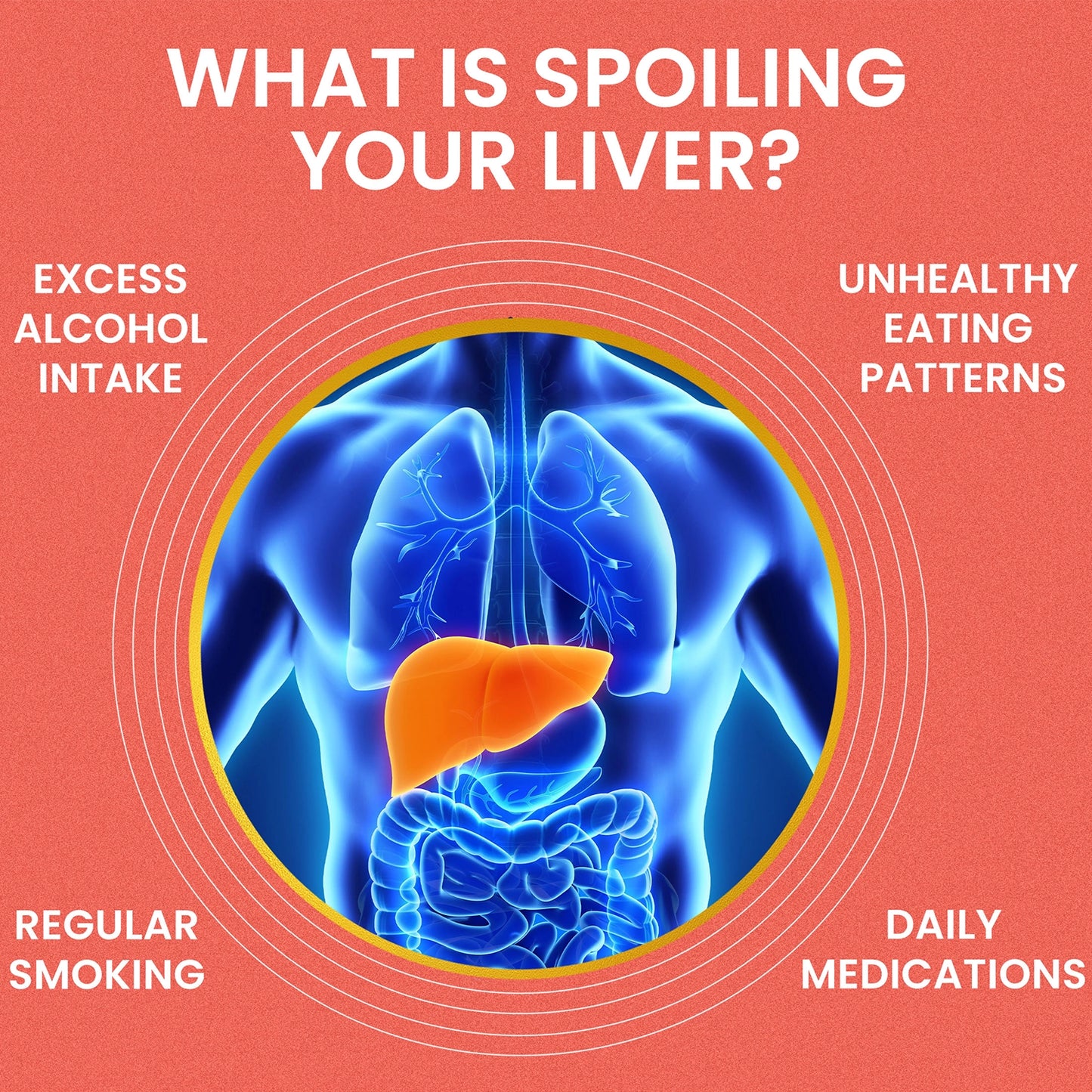 Product Description
Your liver is an unsung hero despite the fact that it does a multiple jobs in our body to keep it healthy. Being liver healthy is equally important as being heart healthy. And That's why Dr. Morepen brings to you, Milk Thistle Tablets with a unique combination of Milk Thistle Extract, Dandelion Extract, Curcuma Longa Extract, Chicory Root Extracts, Vitamin-E, Choline & Arginine for a Healthy Liver, Stomach & Heart. The Liver's health is important to produce digestive enzymes, proper metabolism of fats, protein & carbohydrates and detoxification of blood.
Dr. Morepen Milk Thistle tablets are enriched with organic herbs wothout any preservatives or added flavours to protect your Liver gently!
Try today!
Benefits
DETOXIFIES & PROTECTS LIVER
SUPPORTS FAT METABOLISM & WEIGHT LOSS
IMPROVES GUT HEALTH
IMPROVES BLOOD-GLUCOSE LEVELS & HEART HEALTH
TRUST & QUALITY
Consume 1 capsules a day or as directed by a healthcare professional.
No flavours or preservatives added.
Do not exceed the recommended dosage.
Not for Medicinal use.
Keep out of reach of children
Dr. Morepen is a fully-owned subsidiary of Morepen Laboratories. A legacy of 35 years and continuing, Morepen Laboratories has brought some of the most trusted health products to you, recommended by doctors and accredited by international bodies. As a brand, Dr. Morepen has always preached the mantra "Health in Your Hands; with a pure vision of empowering individuals with solutions to take care of their own health and physical & emotional wellbeing.
About Us