Extra 5% Off On Prepaid Orders
Product Highlights
Maintains testosterone levels
Enhances strength & stamina
Improves Sleep Quality
Revitalizes body & mind
View full details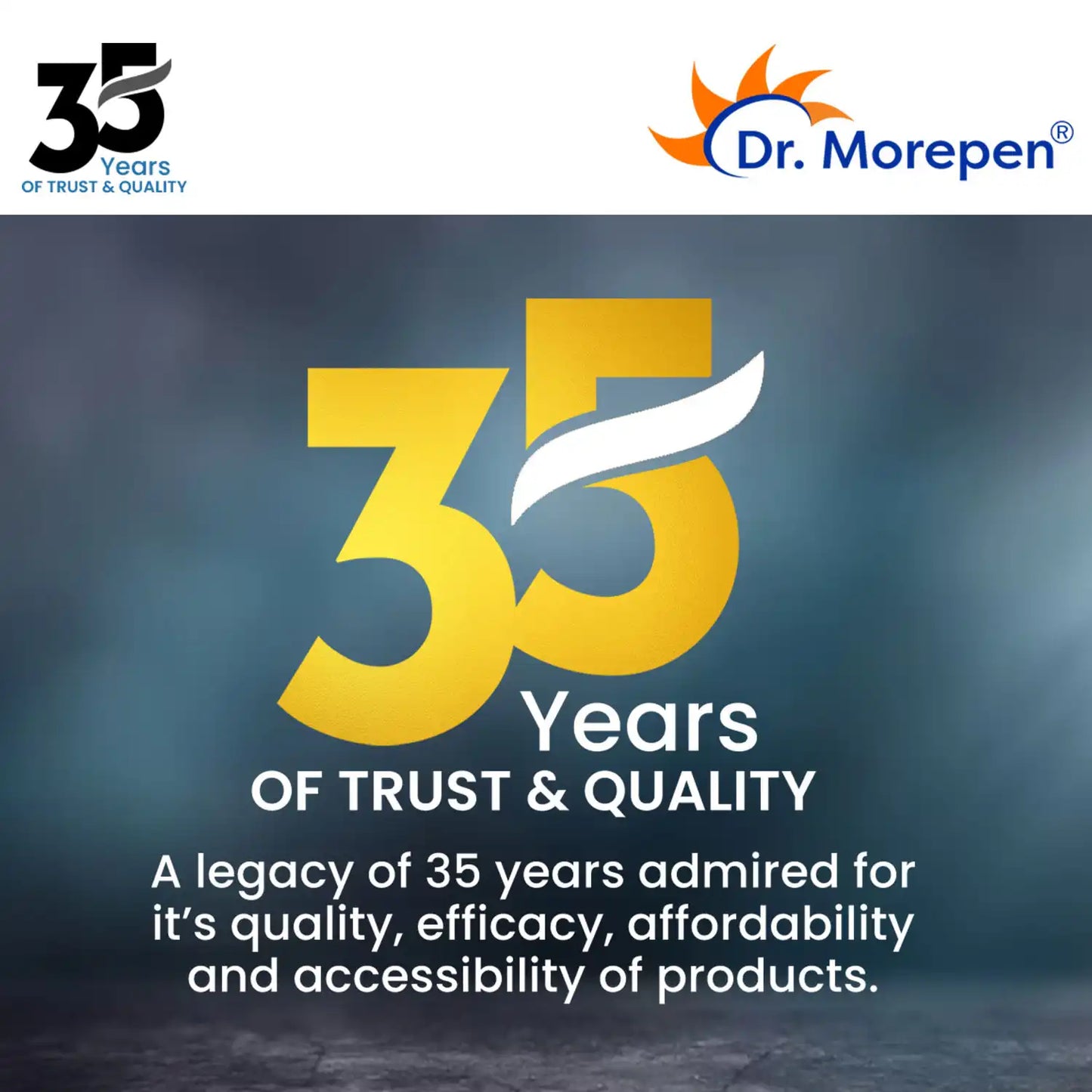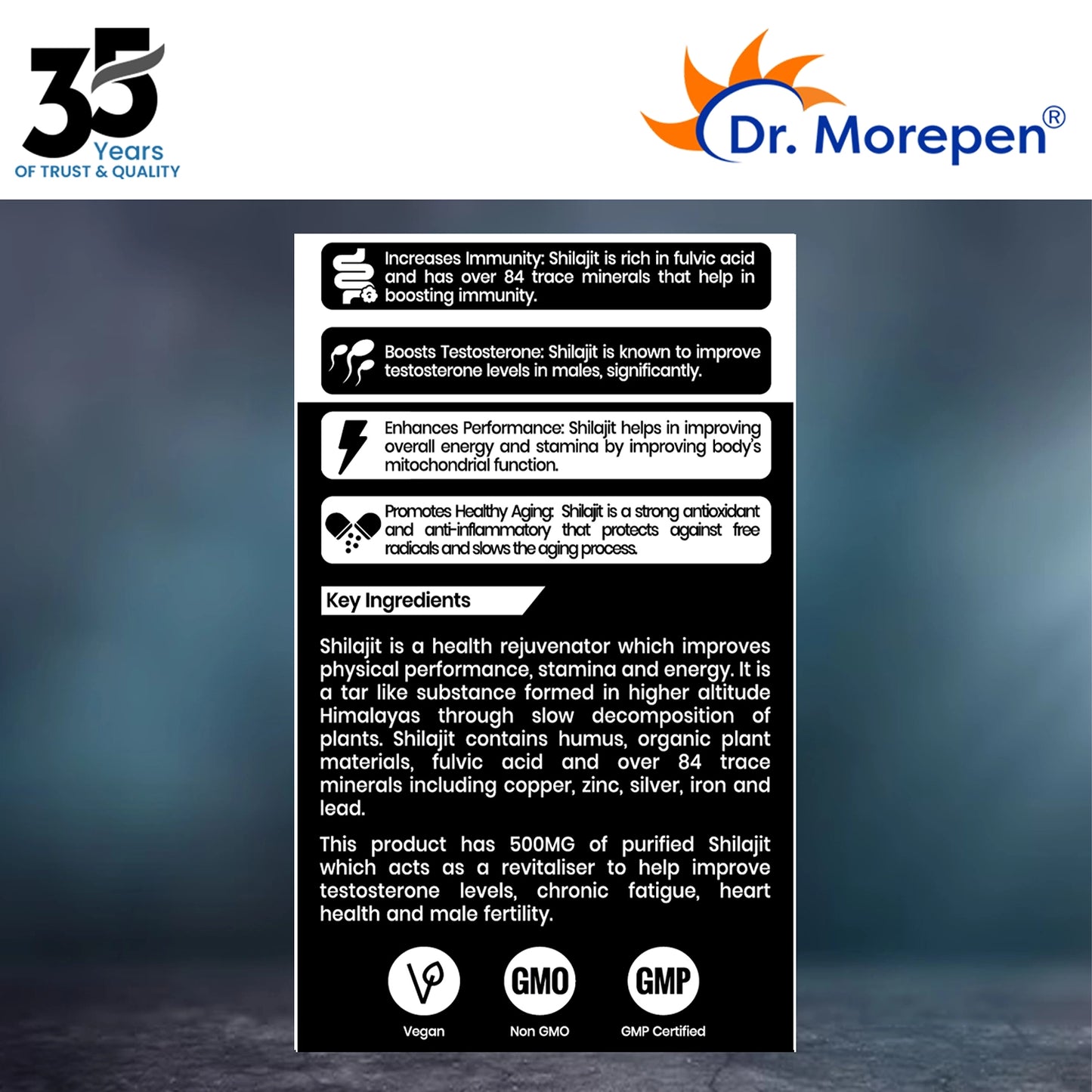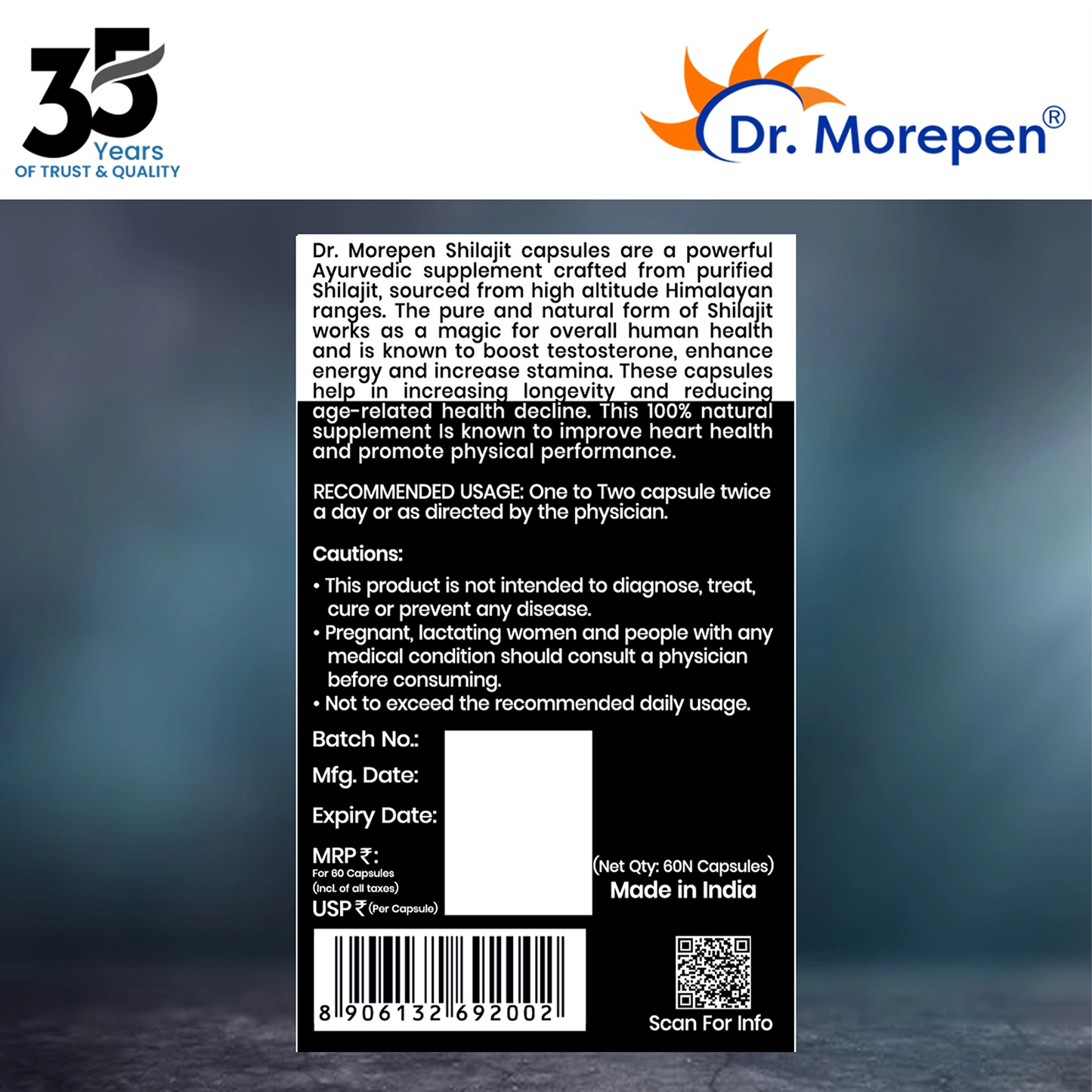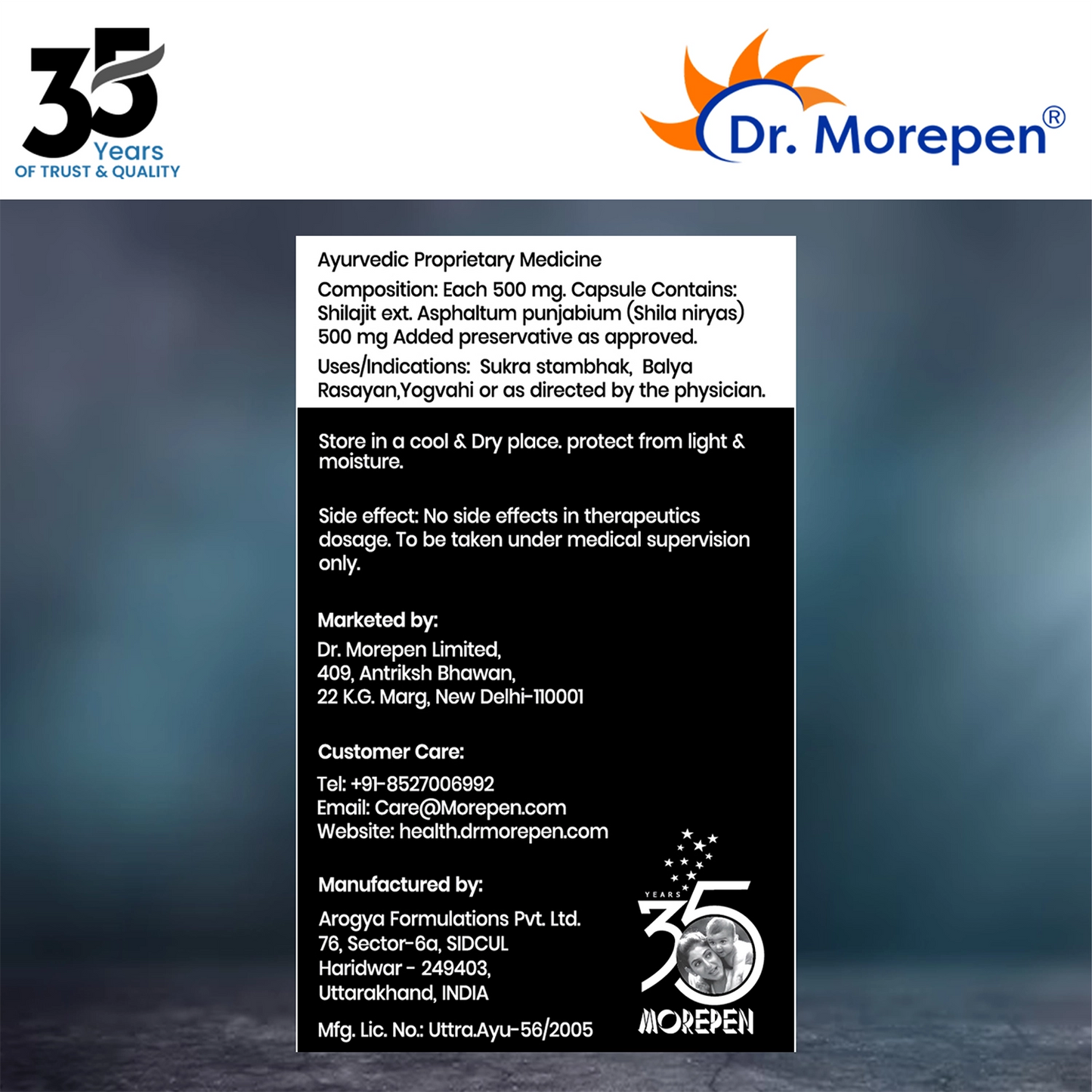 Product Description
Dr. Morepen brings to you, the nature's secret of energy & vitality through Dr. Morepen Testo Boost Tablets that help enhance everyday performance for sculpting lean muscle. Dr. Morepen Shilajit Capsules works as a natural health rejuvenator that helps improve stamina and energy level. It enhances physical performance by overcoming tiredness, lethargy and chronic fatigue. It is also known to improve testosterone levels and enhance male fertility.
Benefits
Testo Boost - IMPROVED STAMINA
FOR MUSCLE GROWTH
Shilajit Capsules - NATURAL PERFORMANCE ENHANCER
IMPROVES MENTAL PERFORMANCE:
Shilajit Capsules - 1-2 Capsules twice a day after meal
Or as suggested by your Dietician.
This product is not intended to Diagnose, Treat, Cure or Prevent Disease
Not to exceed recommended daily dosage
Keep out of reach of Children
Dr. Morepen is a fully-owned subsidiary of Morepen Laboratories. A legacy of 35 years and continuing, Morepen Laboratories has brought some of the most trusted health products to you, recommended by doctors and accredited by international bodies. As a brand, Dr. Morepen has always preached the mantra "Health in Your Hands; with a pure vision of empowering individuals with solutions to take care of their own health and physical & emotional wellbeing.
About Us